Can Too
Can Too is the proud fitness partner of The March Charge for the fourth year.
Can Too is a non-profit training program that's professionally coached 15,000+ people just like you for running and challenge events who've fundraised $20,000,000 + for cancer research and prevention.
Can Too training programs run on the simple values of "fun, fitness, friends and fundraising". Every group is guided by an experienced and qualified running coach, supported by volunteer Team Captain and Mentors who've been in your shoes before as first-time runners and fundraisers, now giving back by supporting you through your fitness and fundraising journey.
Founder Annie Crawford AM started Can Too in 2005 "to believe in our people until they believe in themselves. Training for a half marathon or a marathon isn't easy but –despite what most people think – it's really possible. With the right guidance, training, and support … you CAN TOO!"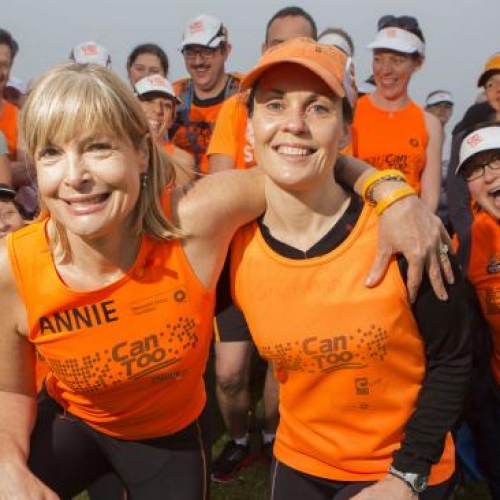 Qantas Assure
Qantas Assure and Cancer Council have teamed up for The March Charge to encourage you to walk or run individually or as a team to Charge against cancer throughout the month of March. Earn up to 3,000 Qantas Points* when you register with your Qantas Frequent Flyer number by 4 March, download the Qantas Assure App, receive 5 individual donations and reach your kilometre target.
Qantas Assure offers insurance with access to Wellness Rewards that include partner discounts and special offers, as well as the opportunity to earn Qantas Points for being active.
Download the Qantas Assure App Learn more about Qantas Assure
Not a Qantas Frequent Flyer member? Join here for free.